Chicago Veterans Advisory Committee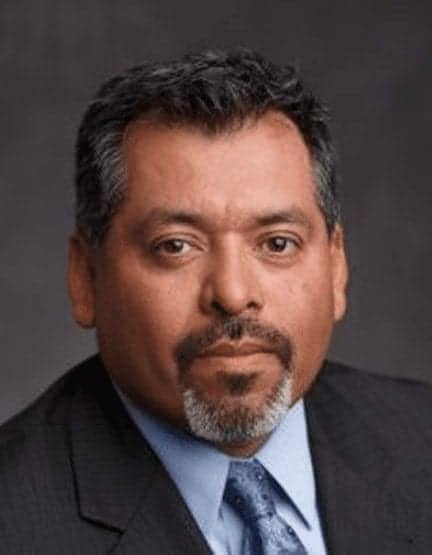 Juan Baltierres, Attorney, Baltierres Law P.C.
Born and raised on the Southwest side of Chicago, Juan enlisted in the United States Marine Corps, serving on active duty as an air traffic controller. Juan is a graduate of the University of Illinois at Chicago and Western Michigan University - Thomas M. Cooley Law School.
Juan is an Illinois licensed attorney with litigation experience in criminal defense and family law. Juan is also a board member of the Cook County Sheriff's Merit Board.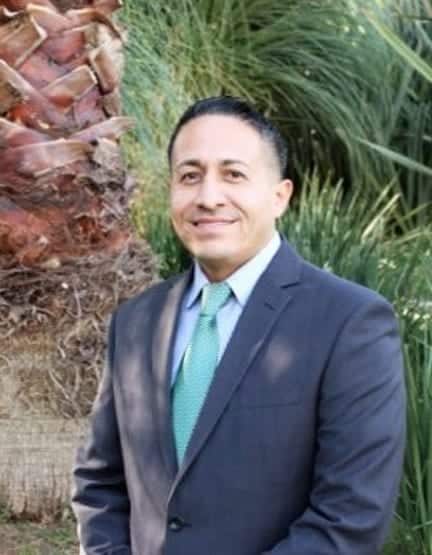 Jesus Cuevas, Mortgage Banker
Jesus Cuevas is a former USMC Sargent. He was born and raised on the northside of Chicago and a die hard Cubs fan. He joined the Marine Corps 1994, and graduated from Northeastern Illinois University with a BA in Criminal justice and Communications.
Jesus then worked with the Cook County Sheriff's Department as a Correctional officer & Drill Instructor and is presently in the mortgage industry.
He enjoys coaching soccer, playing golf and hanging out with fellow Veterans.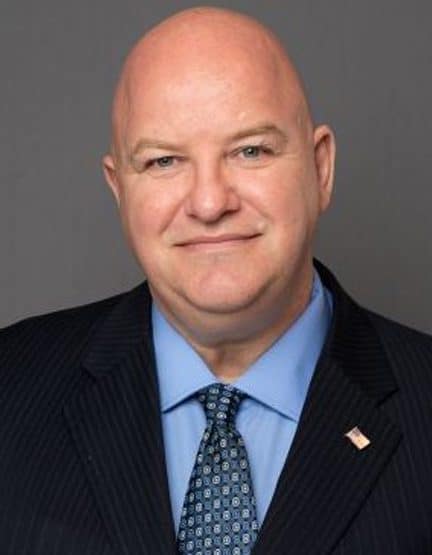 Mike Drevline, Business Advisory, Aerospace & Department of Defense
Mike is a cybersecurity, risk management and data analytics executive based in the United States, servicing clients globally. Recently, he successfully completed the merger and transition to RubinBrown, a national public accounting and business advisory firm, seeing through the acquisition of hoytNIVA (SDVOSB), a firm he founded in 2016. As a Partner and serving as the National Practice Leader for Aerospace and Defense Contracting, he continues to serve and protect the U.S. and our allies globally. Mike also served his country honorably in the U.S. Army Special Forces (12th SFG, 20th SFG, USASOC, SOCOM) in addition to U.S. Intelligence Agencies. He graduated from Roosevelt University in Chicago from the Heller Business School (BS - Accounting), studied in their inaugural Executive MBA Program in Strategic Management and continues his education through executive leadership programs. Additionally, Mike is also a 1988 graduate of Wyoming Technical Institute in Laramie, Wyoming.
Mike spends his free time with his wife and four children in the Northwest Suburbs & North Shore of Chicago and can often be found at American Muscle & Exotic Motorcar Events, training with fellow master-level martial artists and through volunteering for the Juvenile Diabetes Research Foundation (JDRF) and Green Beret Foundation.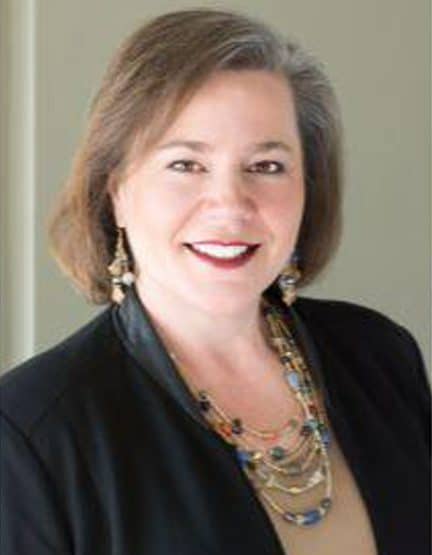 Donna Manella, Designated Managing Broker
Donna Manella, a veteran of the U.S. Coast Guard / Coast Guard Reserves from 1989-1997, is a prior board member of Chicago Veterans and an active member of the American Legion Post 134, Morton Grove. Donna is a managing broker for a real estate firm in Chicago IL and holds a Military Relocation Professional (r) designation, which focuses on the needs of active, retired, and veteran military personnel.
Saul Marchan, Founder and CEO, BLU Commercial Cleaning.
Saul Marchan is the Founder and CEO at BLU Commercial Cleaning. Born and raised on the north side of Chicago, he went on to receive a Bachelor of Arts degree from the University of Illinois at Urbana-Champaign in 1999. BLU Commercial Cleaning incorporated in 2013, offering expertise in maintaining healthy and safer environments through their cleaning and consultative services. Saul served in the Marine Corps Reserves from 1995 - 2003 and reported to Fort Sheridan in Highwood, IL.
When he is not leading the troops at BLU; basketball, reading Entrepreneur magazine, and keeping his 2 kids from crashing into each other, are some of his favorites!
Saul is a volunteer with Palmer Elementary School and Belmont & Cragin Early Childhood Development Center with entrepreneurship being the topic of focus. Saul is also a big supporter and donor to the Albany Park Community Center.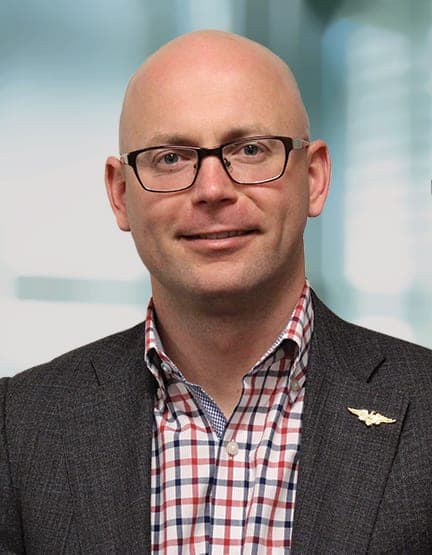 David S. Piatek, Vice President, The Federal Savings Bank
David Piatek has a passion for helping clients achieve their dreams of owning a home. After graduating from the University of Illinois with a degree in Finance and a certificate in Entrepreneurship, he decided to follow his true passion - mortgage lending. His fervor for helping clients understand their loan options and his guidance in walking them through the home buying process is decisively first class.
David has spent over 19 years in Chicago's vibrant real estate market developing a knowledge of the industry that is unrivaled. He also has been serving in the Illinois National Guard for the past 11 years. His diverse and unique background allows him to make the home buying process fun and seamless. David is extremely knowledgeable, efficient, and prides himself on educating his clients. Most importantly, he lives by his golden rule of "doing what I say I'm going to do."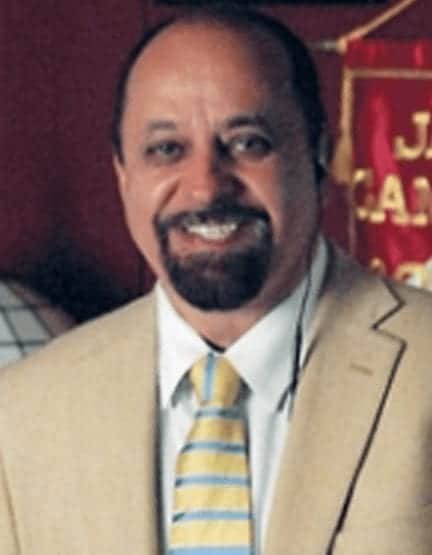 Michael A. Salim, Principal, Public Accountant
Michael A. Salim is a Public Accountant in Chicago with over 25 years of experience in accounting, auditing, bookkeeping, and consulting for in a wide range of industries including, government, non-profit, for-profit, and veteran organizations. Michael has also prepared the budget for Chicago Public Schools and was the team leader of the USA Olympic Wrestling team.
Michael is an active member and past president of the Adventurers Club of Chicago, founded in 1911 by journalist Bob Foran, who had traveled with President Teddy Roosevelt to Africa on a big-game expedition in 1910.
Michael currently has his own accounting firm and helps mentor, coach, provide technical training, and implementation of best accounting practices and procedures to business and nonprofit leaders nationwide.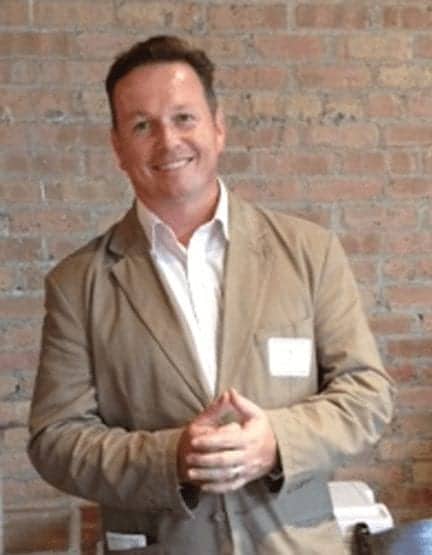 CJ Seestadt, President, KKC GerScot
CJ Seestadt is a veteran of the United States Navy and a native Chicagoan. He was raised in a family with a long military history with his Father serving 2 tours in Viet Nam, his paternal Grandfather serving in the 96th Infantry Division of the US Army, and his maternal Grandfather serving in the Pacific with the Merchant Marine as a lieutenant in World War II.
CJ is currently the President of KKC GerScot, Inc. a commercial real estate development company that specializes in the design of sports arenas and sports tournament facilities and a registered Veteran Business Enterprise (VBE) with the State of Illinois and the City of Chicago.
CJ is also a player and the Assistant Team Manager for the Chicago Blackhawks Warriors. CJ is a Blue & Gold Officer for the US Naval Academy, a mentor with YGN (Your Grateful Nation), and the Veteran Outreach Coordinator for the Mind-Eye Institute, which helps veterans with PTSD. He hopes to assist all members of the Chicago veteran community and to bring as much attention to veteran suicide to reduce, if not eradicate, the 20 suicides that occur within our national veteran community every day.
Interested in Joining our Advisory Board?
Please fill out to the form below and someone from our team will contact you.