Volunteers Are at the Heart of What We Do
Getting to know Pedro Lopez, Chicago Veterans new Employment Manager
Volunteers are at the heart of Chicago Veterans and are part of everything we do. Charities thrive largely in part of the wonderful volunteer support their community provides. Chicago Veterans has been a growing organization since inception, regarding our veterans we serve but also our countless volunteers who have supported us throughout the years. Our volunteers have clocked in thousands of hours throughout the years helping in every area of our organization from peer support and workshops to hosting events and marketing.
We are thrilled to introduce our new Employment Manager, Pedro Lopez, who joined us as a volunteer and helped continue developing our employment program! Pedro is a Chicago-native, and a US Army combat veteran, having served in Iraq from 2006 to 2007 and 2009 – 2010. Pedro has found his dream civilian career and is excited to help our veteran community to the same.
We wanted to get to know Pedro, and what drove him to support our employment initiative for veterans. We found the biggest motivating factor to be his personal experience.
"When first getting out of the military, I was so excited to leave that I didn't focus on what the military could provide me in preparation for my transition into the civilian world. This left me in a state of culture shock. Before serving, I had only one semester in college – not enough to prepare me for the corporate world. As a result, I didn't find a job right away, or know what was out there that would align to me having been in the infantry."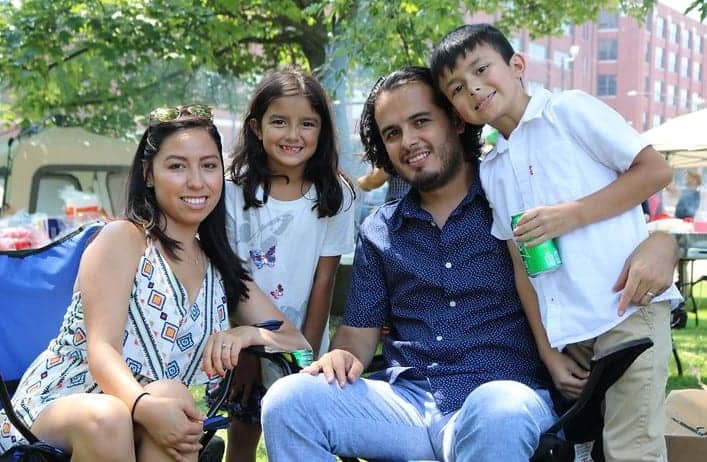 Even though Pedro did not have luck right away, he eventually found his previous company while attending a job fair, where they were specifically looking for candidates for their veteran hiring program. When he joined as a Recruiter, he got to know the others in this program and realized he was not alone in his experience, "no one really knows what path to take when they enter civilian life. It motivated [him] to help people through this employment transition. Helping them through their resume and interview, to adjustment to corporate life."
We know we are lucky to have Pedro join Chicago Veterans, but we wanted to know more about why he chose us out of all the great veteran organizations in our city. Upon finding Chicago Veterans at one of our Liberty Call events, Pedro discovered our openness and inclusion of veterans from all branches and ranks. He wanted to be part of the community that Chicago Veterans has created and felt we were making a real impact for our veterans in Chicago. Thus, he saw joining Chicago Veterans an opportunity to help more veterans in Chicago and worked his way up to become our Employment Manager.
Pedro's goal for the position is to help as many veterans as possible from resume feedback, to mock interviews, researching job opportunities, to setting up a LinkedIn profile so they can be a corporate candidate on par with anyone else. We asked Pedro how he will know he is successful in this role and were excited by his answer. "I want to have veterans hired by a company and see them progress or start progressing by receiving promotions, awards etc. That will show me if I have truly made an impact. We want to help veterans find long term commitments at these companies."
Though our members can look forward to events and initiatives from Pedro, he wanted to leave our readers with some advice. "For any vets out there recently out of military, remember you don't have to enter the same exact role in your civilian life. Try to translate those skills you gained serving into another job. You can do this by focusing on your day-to-day in the military. Were you in communication with anyone regularly? Were you in the field leading meetings or groups? Those types of experiences easily translate into the corporate world, sometimes more so than your specific duties."
We send our gratitude to Pedro for his service and are excited to have him join the team and take our employment initiatives to the next level for our members!
Interested in volunteering for Chicago Veterans and joining our community? Please fill out our volunteer form here.
Interested in receiving resume guidance? Please send your resume to us here.