Every year, the Chicago White Sox chooses a local nonprofit organization to invite and host at Brunch at the Ballpark, and this year Chicago Veterans was honored to be the chosen organization. We brought 160+ members and their families to Guaranteed Rate Field, where the White Sox had an array of activities for everyone. Some of our favorites were face painting, balloon making, games, crafts, basketball, a photobooth, DJ, giveaways and even a book bag full of school supplies. We also had the opportunity to tour the whole stadium. We got to go on the field, into the dugouts, and even checked out the locker rooms. To share more about this event with the larger Chicago Veteran community, we wanted you to hear from one of our active members, Jessica Carter, who attended with her family.

Meet Jessica
As a military brat herself, Jessica was born and raised on a naval base in Charleston, SC. She relocated to Chicago near her family, where she served in the Army National Guard from 2005-2009. A painter by trade, Jessica has completed 8 murals in her community, for which she was recently featured in her local newspaper discussing how painting helped her work through her own PTSD. Beyond her mural pieces, she spends most of her time hosting Sip and Paints for local citizens and organizations, even once hosting for Chicago Veterans!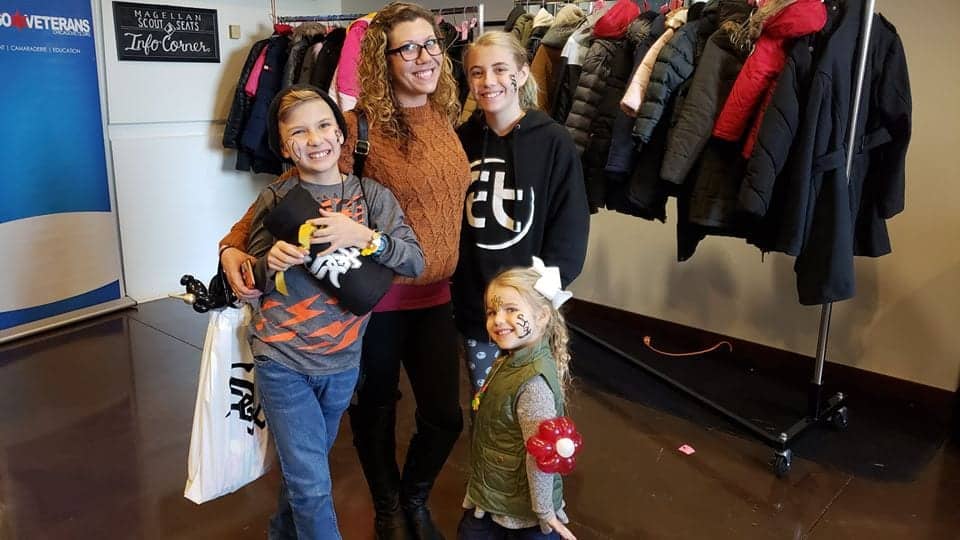 An Event for Her Whole Family
This event was the first time Jessica had taken her kids to a Chicago Veterans outing, and it ended up being an awesome experience for the whole crew! She "was nervous about it, but it was really great for the kids. There was something fun for everyone – which was the best part! It mattered most to me that they were having a good time." When we asked Jessica what it meant to be able to have the opportunity to take her family to Guaranteed Rate Field, she opened up to us saying, "to be able to get out in the veteran community with the kids, and it not be overwhelming is a hard achievement. At Brunch at the Ballpark everyone was really hospitable, and went out of their way to make sure we were all enjoying ourselves, not just me."

Value of Making Family Events a Cornerstone in the Veteran Community
Given her exciting experience at Brunch at the Ballpark we thought Jessica might have an opinion on why family-friendly events and activities are important to the Veteran Community. "Oh, it's so important! Military life can be very seclusive, especially if you didn't transition very well you may even realize you've become seclusive with your own family. Events like Brunch at the Ballpark bring us out of that shell alongside our families. Not only that, but when we gather as a community we can share that similarity and experience together. Our family has to go through all the pain with us, so events like these really go a step further in letting them relate to others."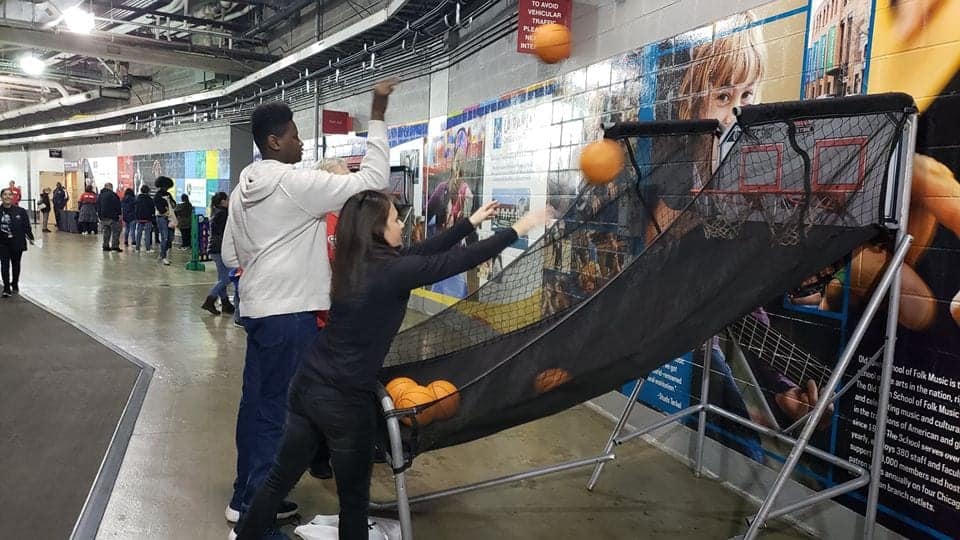 Advice to Organizations Considering a Partnership with Chicago Veterans
Jessica was so adamant of the benefit veterans and their families receive from events like this she wanted to share some advice to other organizations and teams like the White Sox, who might be considering such a partnership with Chicago Veterans or others in the veteran community. "This type of event is supporting people that matter, and helps them feel like they are a part of something greater –even an important part of something greater in their community. It's amazing to come home and see something like the homefield of your favorite team! Makes you feel really special, and is exciting for the whole family. Additionally, it invites the veteran community to put a different, and equally as welcoming perspective on how they view those other organizations in the community." We couldn't agree with Jessica more!

Thank You to the White Sox
We want to express our gratitude to the White Sox for not only choosing Chicago Veterans for this event, but hosting such an exciting experience. Additionally, we are grateful for their donation to our organization so we can put on more events like this for our veteran community.

We would also like to thank Jessica for her service and active involvement with Chicago Veterans.

Looking to get involved? Consider signing up for our Ruck March! \ Like us on Facebook to stay up to date!