Milton L Olive III – Medal of Honor, Vietnam
Milton Lee Olive III was a Chicago native and with one selfless act, a young combat veteran became a battlefield legend, saving four of his comrades during a patrol in Phu Cuong, Vietnam on October 22, 1965.
Olive was born on November 7, 1946 in Chicago, Illinois. Much of Olive's youth was spent in Chicago with his father and other family members, but he also stayed on his grandparents' farm in Lexington, Mississippi. He later returned to Chicago, where he enlisted in the U.S. Army in 1964.
The quiet young man from Chicago's South Side was, like so many of his fellows, already a hardened combat veteran at the age of 19. In May 1963, the U.S. Army's 173rd Airborne Brigade became the first major combat unit to arrive in Vietnam. As the Army's only action-ready unit in the Pacific at that time, it was only a matter of weeks before the "Sky Soldiers" of the 173rd encountered the enemy firsthand. Again and again, these soldiers would struggle to secure and keep the 60-square-mile area known as War Zone D.
On Oct. 22, 1965, Olive and four others, including his platoon commander, were quietly and steadily pursuing one band of Viet Cong through the tangled growth. As they moved through jungle brush, they tried to spot Viet Cong operating in the area. At different times, they were under varying degrees of enemy fire, sometimes pinned down temporarily. Suddenly, one of the enemy turned and threw a hand grenade into the middle of the platoon.
Olive dashed forward and grabbed the grenade. Yelling "I've got it," he tucked it into his middle and moved away from the others, falling on the grenade and absorbing the full blast.
"It was the most incredible display of selfless bravery I ever witnessed," the platoon commander later told a journalist.
Milton Olive's sacrifice saved his comrades' lives.
For his bravery, selflessness and ultimate sacrifice, Olive was posthumously awarded the Medal of Honor on April 21, 1966, when President Lyndon B. Johnson presented the medal to his father and stepmother.
Olive became the first African-American Medal of Honor recipient of the Vietnam War.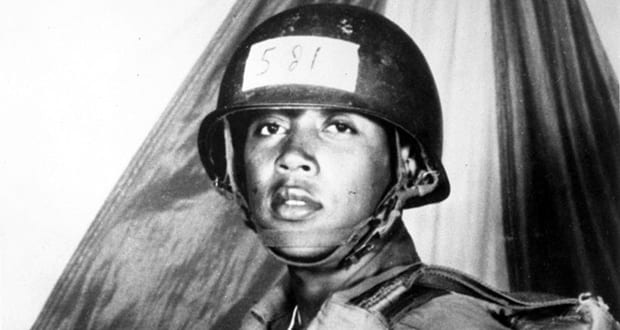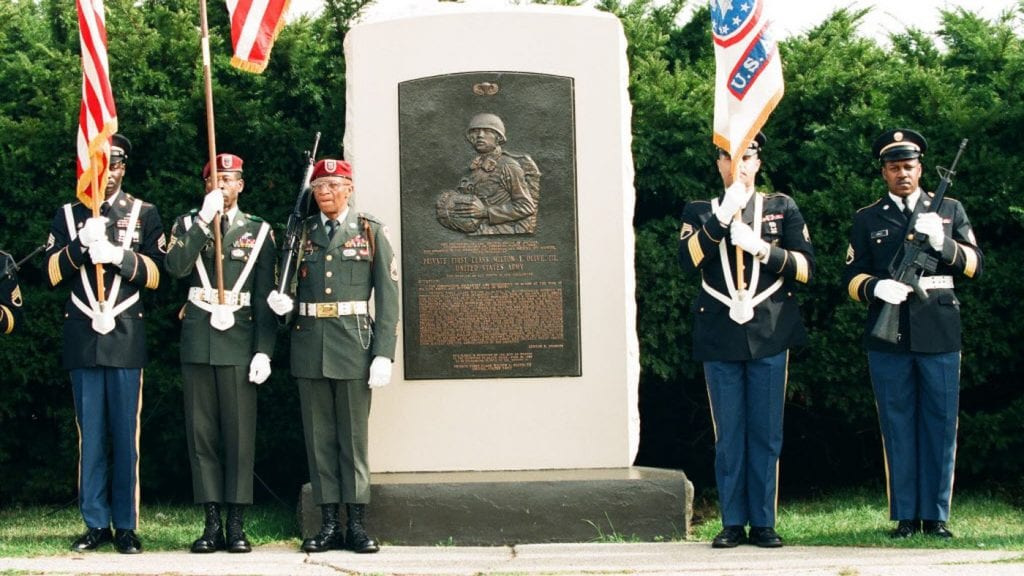 Blog credit: VFW, Military.com