Supporting Chicago's Future
Chicagoland has over 250,000 military veterans stretching across almost every industry from business owners and union members to college professors and students. Chances are, someone in your family, a co-worker or a neighbor has served in the military. Veterans come from every background and neighborhood within our city from as far north in Rogers Park all the way down to the East Side of Chicago (Yes! Chicago really does have an east side lol).
Fellow Chicago Veteran and CPS teacher Carlos Delcid who served in the US Army and received a Purple Heart has been teaching high school for a few years on the south side of the city in the Canaryville neighborhood. Carlos wanted to do more to help his students so he began coaching the girl's volleyball team and helping them prepare for future tournaments. The girls quickly came together as a team and started winning matches but Carlos wanted to continue supporting his students even further. Like many growing up in Chicago life can be challenging, Carlos understood that and didn't want to just prepare them for future tournaments but he wanted to help mentor and prepare them for life after graduation day.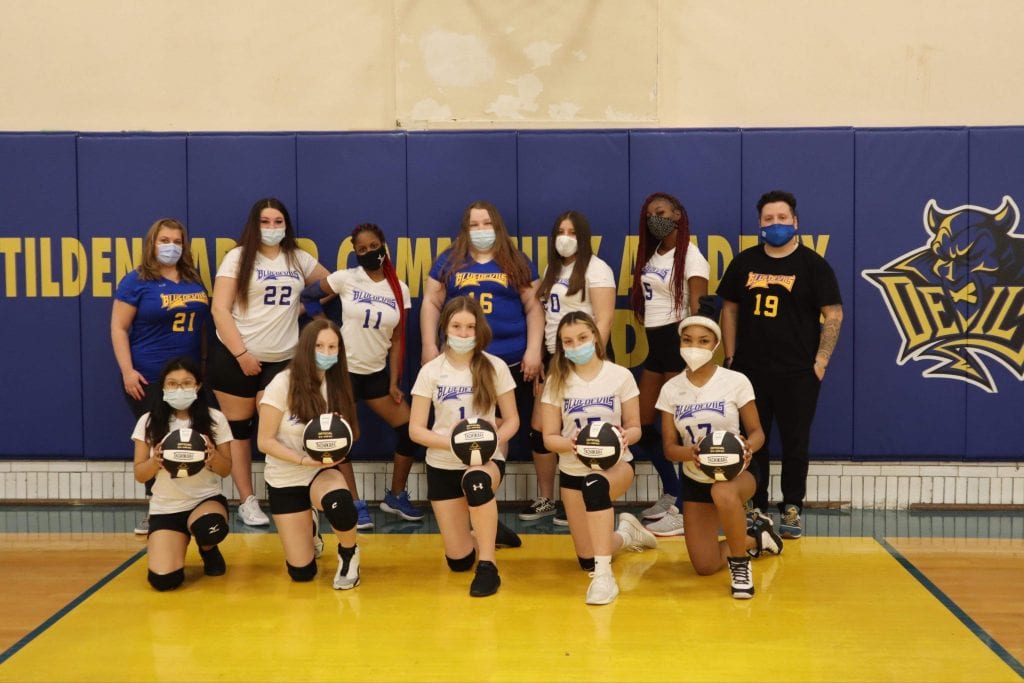 Carlos, who had been part of the Chicago Veterans Volleyball Team in the past reached out to his fellow teammates and invited a group of women veterans to help practice and mentor his students. They set up practice at the Windy City Field house in Chicago's Logan Square neighborhood where the students had an opportunity to play against the women veterans and have a conversation afterward allowing the students to ask questions and learn about military service, careers, colleges, and life.
After practice, they all headed to Pete's Pizza on Western Ave to continue the conversations and try some north-side pizza. They stayed at Petes Pizza for over 2 hours eating and laughing with one another, sharing stories, and building friendships.
"My daughter really needed this. She needs to see more positive influences in her life especially coming from other women in the community. We don't really hear about women in the military much so that could be a possibility for her after highschool."

Volleyball Parent
We look forward to continuing to support the volleyball team and the great work that Carlos is doing for his community. We look forward to joining them again next season.
"The team really enjoyed themselves, believe me, they are still talking about how much fun they had."

Carlos Delcid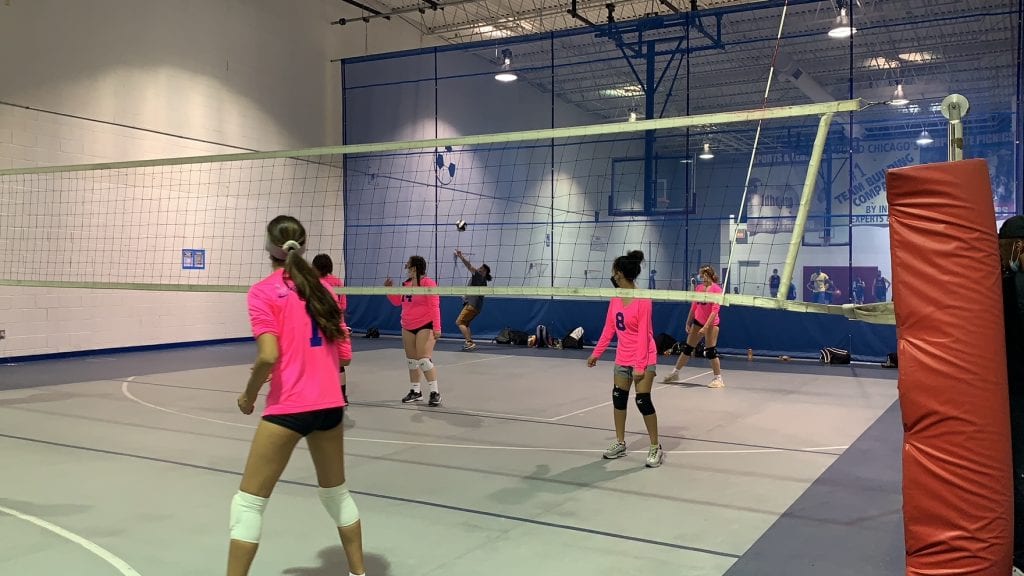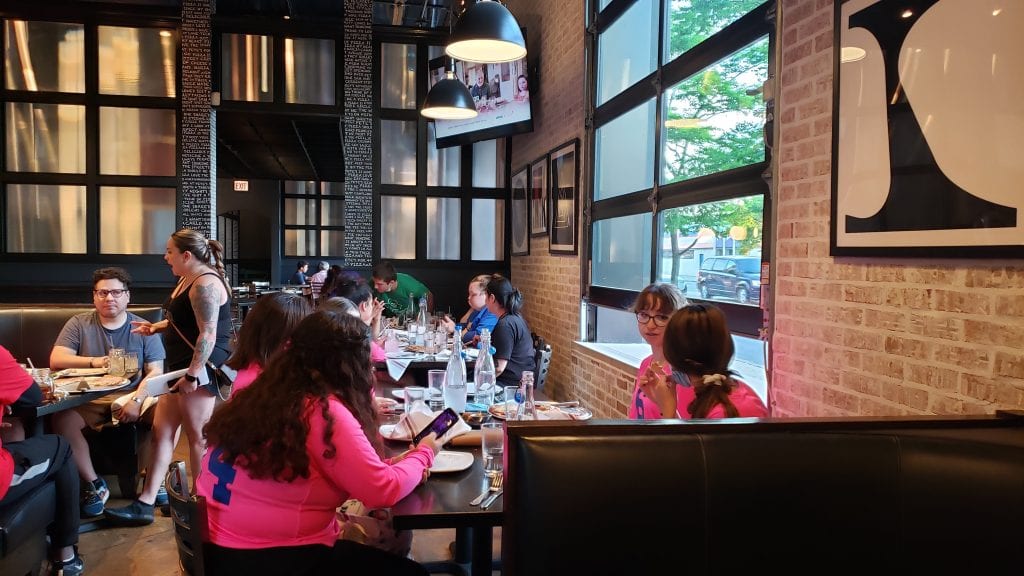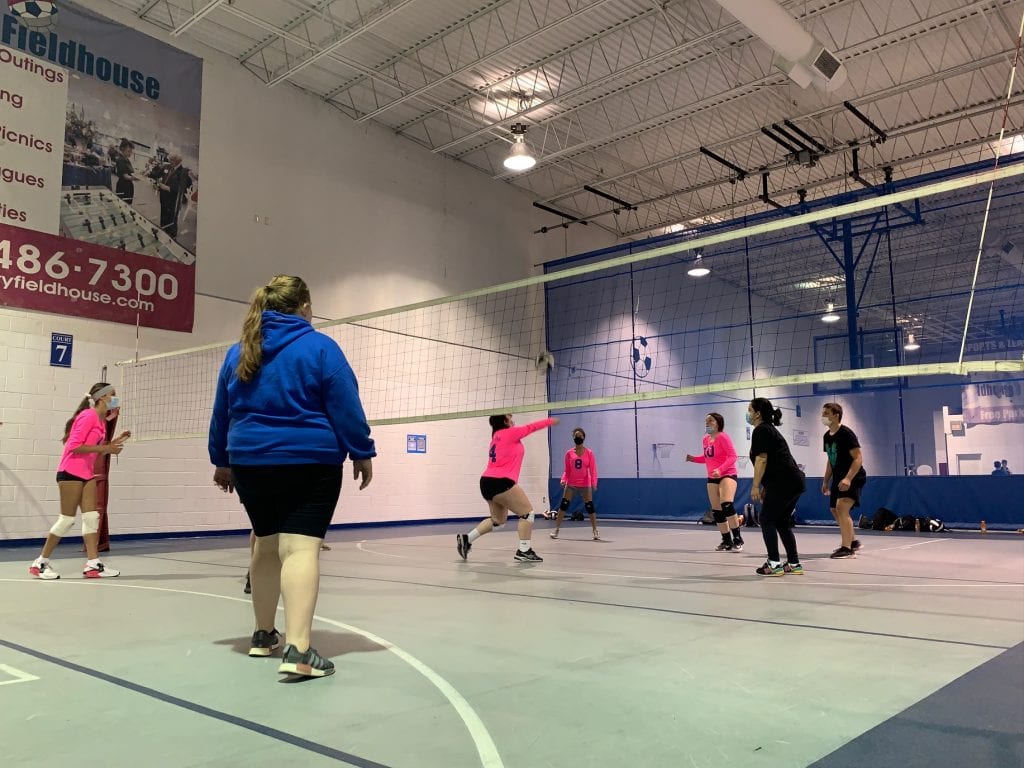 Are you interested in getting involved or want to volunteer for a future event? Be sure to register with us and stay up-to-date with future events, activities, volunteer opportunities, and more.